Are you planning to build your own EDC gear essential kit, but don't know where to start? We know the availability of so many options can make things confusing and overwhelming for you. However, you can quit your quest for EDC wisdom, as the EDC Freaks got you covered! We have developed a list of EDC gear essentials to make things easier for you. Let's not waste any time and get right into it!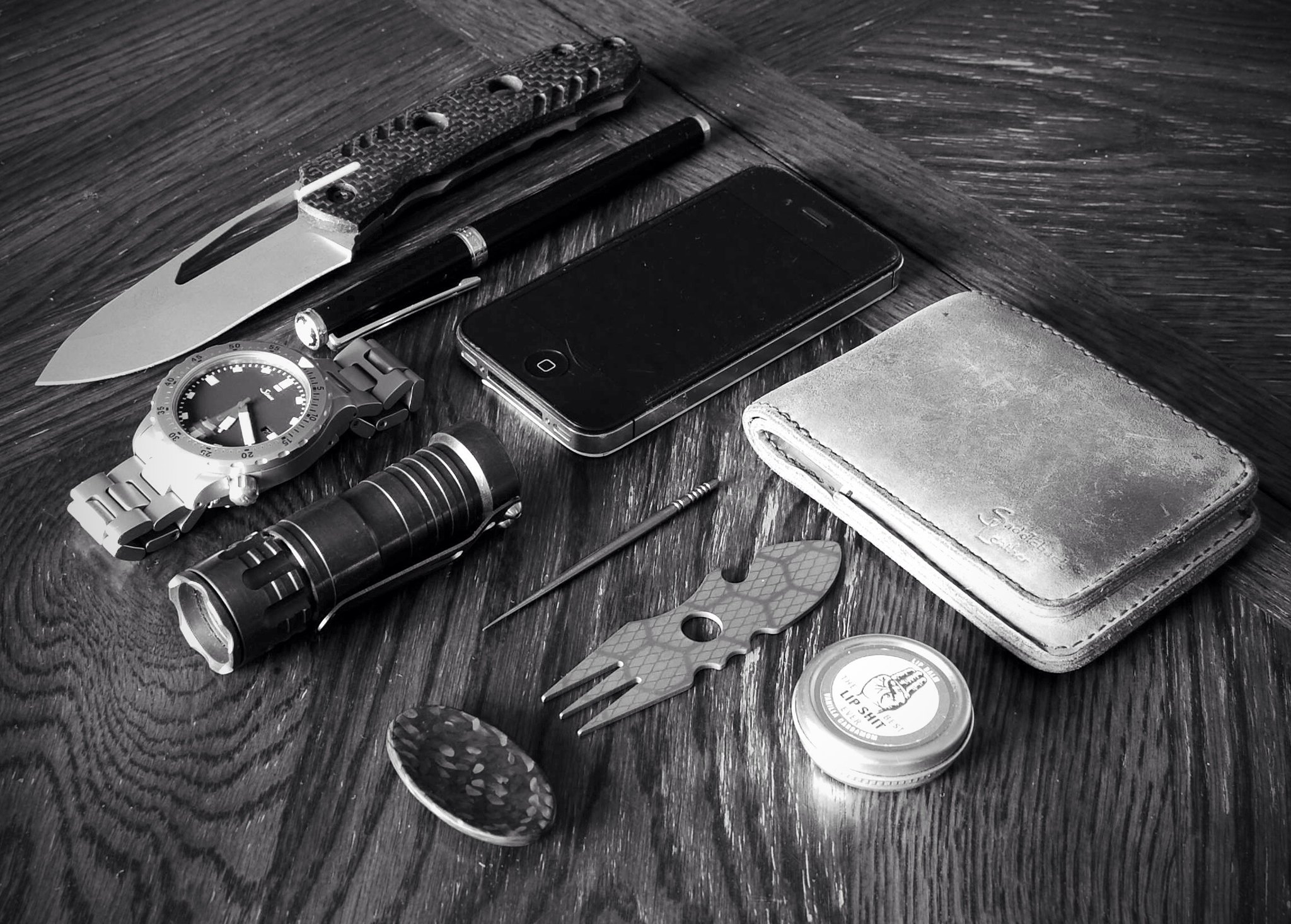 ---
1. Backpack
Having a backpack can be the best option to keep your EDC gear readily accessible. However, to make the most out of your backpack, you must go with a durable, reliable, and potentially adventure-ready option. It is because such kinds of backpacks are most versatile and can be a life-saver in many events or situations!
2. Bags
If you're not a backpack person, there are lots of other bags that can hold your EDC gear. Sling bags, for example, are pretty similar to backpacks, but these can let you carry all of your EDC essentials more stylishly with one shoulder strap. Most importantly, this can enable you to grab your essentials more quickly.
3. Wallet
Let's get to the actual contents, shall we? The wallet is the one item (besides keys & phone) that's the #1 item on everyone's EDC list. It's the home for your most basic essentials like cash, credit cards, driver's license, ID card, business cards, and much more. This is a must!
4. Pen
A real gentleman always keeps a pen in the pocket. Don't you hate it when someone asks you to fill a form or sign a document and you have to ask them for a pen? Instead, you could be popping out a stylish pen that makes aficionados drool. Therefore, adding a pen to your EDC gear essentials is a must. However, when it is about to buy a pen, you can easily be overwhelmed with the options in the market. Some of these are meant for writing only, while others are available as tactical pens that offer so much more. It's often down to personal preference, but we will show you the ins & outs.
5. Multi-Tool
Another important item that you must have in your EDC gear list is a multi-tool. A multi-tool of small to medium size can be the best thing you can have with you. It is because this can serve you in various ways and multiple situations, from fixing a loose screw, doing other light repairs, or woodworking. Even a small multitool is invaluable for your EDC essentials, and keeping it with you always is important.
6. Pry Bar
Where the multi-tool is not enough, the pry bar comes in. It can be an outrageously handy tool in many situations. From scrapping gunk and junk, opening boxes, to light demolition work, a quality pry bar can be a versatile tool to have in your EDC list.
Getting stuck things apart or opening (your own) closed doors, a good pry bar gets the job done. The traditional kind are usually too bulky for your EDC, so people are often using their knives as a last resort. We don't recommend this, though, as it can easily break your valuable knife or get you injured.
That's why ingenious engineers came up with a pocket version of the pry bar. Losing only in size and weight, but not in usefulness. Today's EDC pry bars are small enough to carry on a keyring but strong enough to bust that problem apart.
7. Flashlight
Having a flashlight is crucial because you never know when a power outage hits, your car stops on that dark road, or you need to find something that fell between the cracks . It can help you amazingly in any dark emergency, big or small. Besides this, a flashlight is the handiest tool for multiple emergency conditions. Therefore, adding it to your EDC essentials is a no-brainer.
8. Pouch
Pouches! I've been avoiding them for the longest time and have been throwing all my stuff in my backpack. Big mistake. The amount of time I've wasted looking for that charger cable or that pocket knife is just incredible. A well-designed pouch (or more) not only keeps your stuff neatly organized but helps you get those things out at moment's notice.
9. Belt
More often, we think of a belt as an accessory to hold our pants. However, a belt can do much more than keep your clothing in place. If you choose the right one, that is. Keeping your hands free and your pockets empty, a good EDC belt can hold some of those valuable and handy tools you need to have ready at moment's notice. So ditch that old hip-hugger and get a real belt that looks cool and does more than keep your pants in place.
10. Tray
Whenever you are home after a long hectic day, dumping your EDC essentials on the side table is a big no-no. Not only does it look messy, but I've misplaced stuff more than once and it always happened just when I needed things the most. So why not give your EDC gear some love and invest in a neat EDC tray. Not only does it present your gear in a visually appealing way, but more importantly, you will always know where it is.
So, that's it for your personal EDC gear kit. However, these are only general suggestions. If you feel something is more important for you, you can easily add that to this list to make that EDC your own.
Amazon Auto Links: No products found.