There are a few things to look for when purchasing a tactical or military knife to ensure that you get exactly what you want. The CRKT M16-14SFG EDC Folding Pocket Knife brings an amalgamation of utility and tactility in its design. Let's see how this knife is one of the best on the market currently.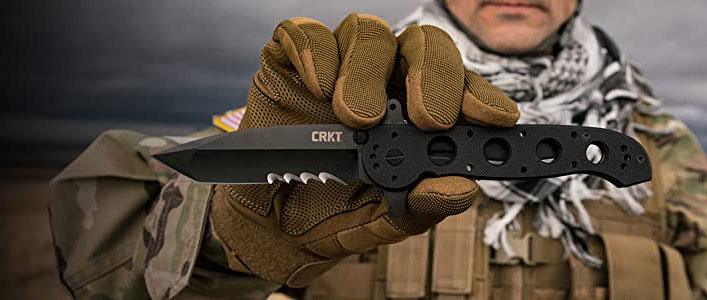 Tactical knives are described in a broad sense. Tactical knives were once mostly used by the military. However, since there aren't many wars nowadays, the term is often used to describe the combination of durability, flexibility, stealthiness, and quality. A tactical knife is supposed to achieve the best results and meet, if not exceed, all standards. Most of the time, tactical knives can be the difference between success and failure, and most people cannot afford to take the chance.
Materials and Build Quality
Bored holes in the face of each M16 handle are instantly visible, distinguishing it from other knives in the industry. The ergonomic form ensures a secure grip even in the face of mud, dirt, and grime. The Carson Flipper, true to its tactical nature, strikes a balance between efficiency and safety. The blade is quickly deployed by applying light pressure. When the flipper is opened, it transforms into a blade guard that protects fingers in high-use situations.
The serrated blades are made out of stainless-steel cut through ropes and other materials with relative ease.
Functionality And Use
Designed by Kit Carson in Vine Grove, Kentucky, this knife mizes utility with styles and comfort. Carson Flipper doubles as a blade guard for rapid deployment and unshakeable safety and handles open chambers to reduce weight and make the knife easier to clean in the field.
Superior protection comes in the form of Automated Liner Safety. Coming with an automated liner safety When open, this next-level safety innovation sets a pin between the liner and the frame to keep it super secure while it's in use. Closing is just as simple—move the red pin aside and push back the liner as usual. This knife is one of the best in its class and can take a heavy beating.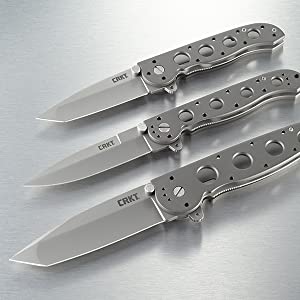 The Bottom Line
Be it functionality, style or handling, the CRKT M16-14SFG out classes every other special forces knife. The light price tag on it ensures that everyone can make good use of this knife and not miss out on its world-class design and ingenuity.
CRKT M16-14SFG Key Specifications
Safe And Secure: Automated liner safety provides extra layer of lock security
Extremely Sharp: Veff Serrations provide superior cutting power of rope and straps
Exceptional Grip: G10 handle provides exceptional grip in all conditions
Designed by Kit Carson in Vine Grove, Kentucky
Limited Lifetime Warranty covers any defects in materials or workmanship, see company site for details
Amazon Auto Links: No products found.