The Streamlight ProTac HL 4 is a prime example of a next-gen flashlight! Nobody enjoys being alone in the dark. As a consequence, flashlights, along with pocket knives, multi-tools, and other EDC objects, are among the most commonly carried items. Even though we all have fond memories of those massive 4x d-cell battery mag lamps, most flashlights these days are much more portable than your typical handheld light of days gone by.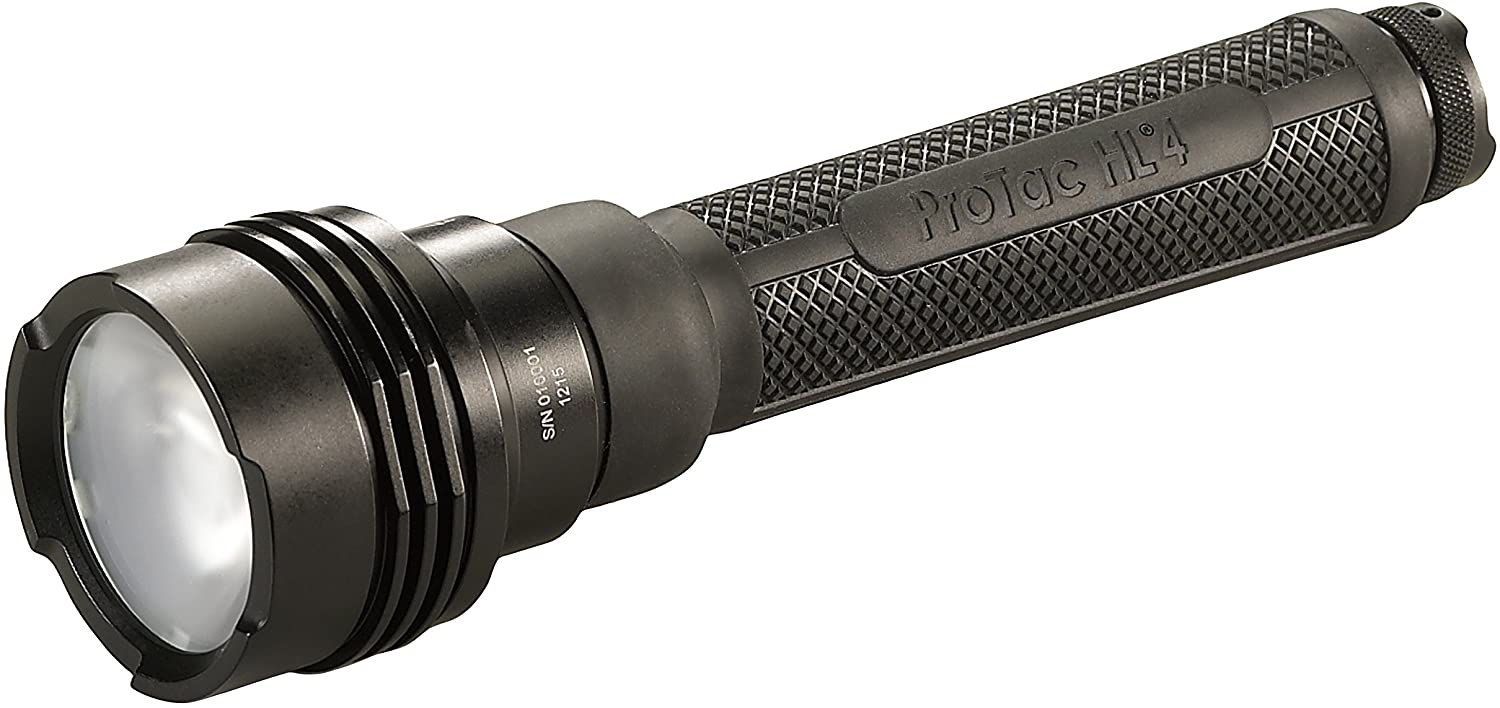 Streamlight ProTac HL 4: One of the Brightest
When dealing with equipment, the outdoors, kids, rampant power outage, and doing stuff around your garage or building a new gaming PC, this EDC flashlight for your needs is essential.
Materials And Build Quality
The Streamlight 88060 ProTac HL 4 2,200 Lumen Professional Tactical Flashlight was recently launched by one of the hottest up and coming flashlight brands Streamlight and it has a ton of useful features that make it our pick.The ProTac HL 4 is an updated version of the original ProTac and is comfortable to hold. It can pump out a crazy amount of light with its 2200 lumen LED which has a light intensity of 30000 candela. It comes with 3 modes in the cree xp led, which can extend the battery life by quite a bit.
Comfort And Functionality
For better grip, the Flashlight has aggressive body knurling. The knurling is pleasant to the touch and appears to have been meticulously machined. It fits comfortably in the side, both with and without gloves. Additionally, the light includes a two-way pocket clip near the side switch for various carry options in your pocket or on your bag.
This beast is powered by 4x CR123A or 2x Rechargeable Li-ION Batteries.
The Bottom Line
The Streamlight 88060 ProTac HL 4 is a tried and true, aesthetically appealing EDC flashlight and easily ranks as one of the best in its class. Due to its feature set, durability, and overall quality of construction, it is one of the most common pocket lights on the market today. It's beautifully weighted, highly functional, and incredibly ergonomic.
If you want a quality tactical flashlight you can rely on, Streamlight 88060 ProTac HL 4 should be on top of your list. It is highly respected in its price range and is often available at a discount. It is reliable, easy to use, durable, and highly resistant to wear and abuse. It is considered one of the top EDC flashlights available on the market today.
Streamlight ProTac HL 4 Specifications
2200 Lumens
Dual fuel: Uses four 3 volts CR123A lithium batteries (included); Also accepts two rechargeable lithium batteries
Ten tap programmable switch
Durable, non-conductive, corrosion proof polymer resin
Self adjusting battery cradle accommodates multiple battery sizes
Amazon Auto Links: No products found.