The late '90s and early 2000s are back with their unusual as the well edgier fashion style- Sling bags. They are iconic and merge fashion and convenience everywhere you go. There are so many sling bags to offer by designers, but only one can is the perfect bag for you. EDC is your ideal 'everyday carry bag' for you, as the acronym stands for.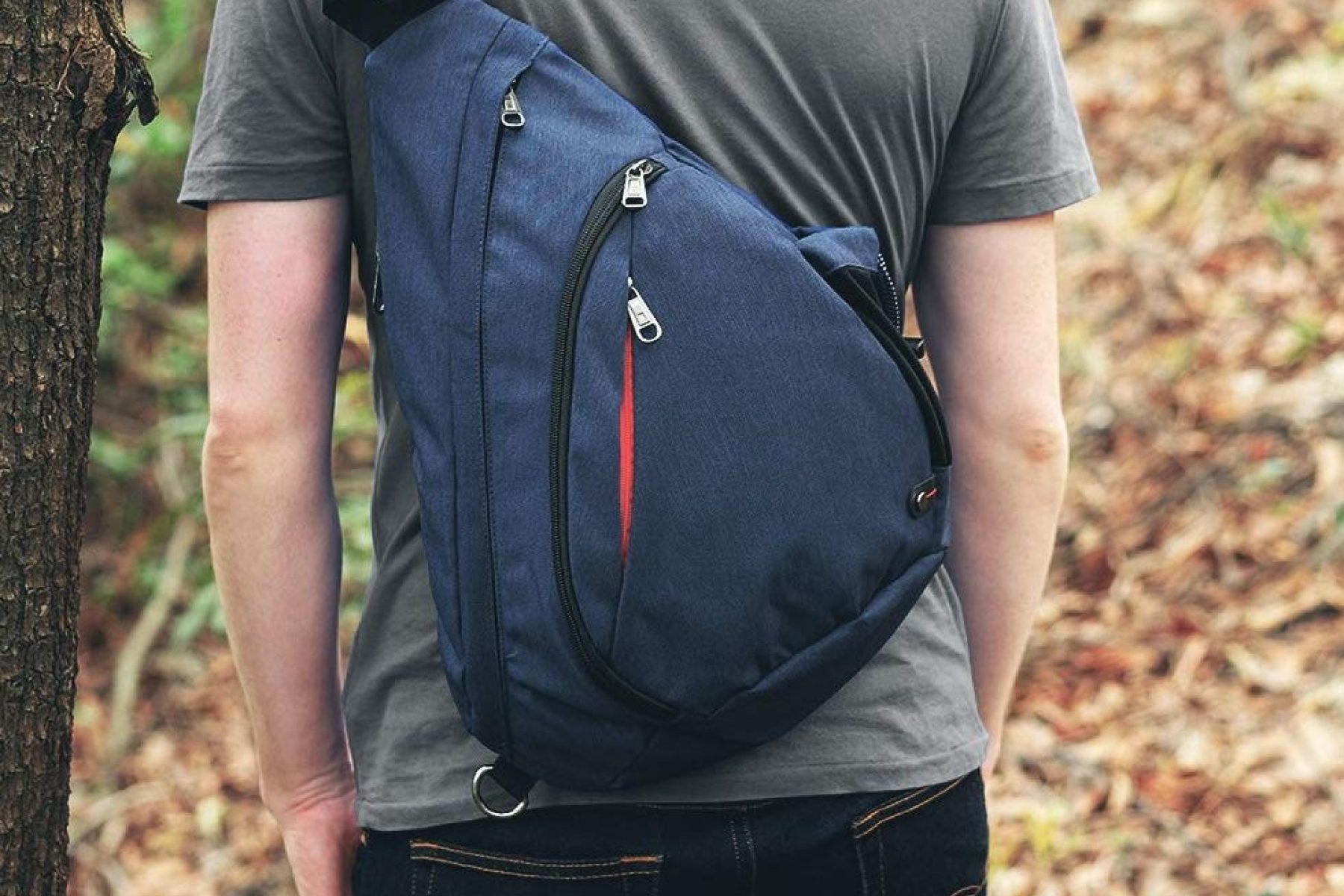 Do not confuse EDC sling bags with messenger bags or any other bag. Messenger bags are stealthier and more professional. But EDC bags are congenial as they distribute weight equally on the back, avoiding back problems causing immobility.
What is an EDC sling bag?
EDC sling bags get designed with precision and intelligible compartments keeping in mind the comfort of hassle-free workflow.
EDC Sling bags are stylish, spacious bags designed to comfortably carry and secure your stuff without you comfortable during your travel.
Let's talk more about EDC sling bags and how to choose the best one for you.
What makes a good EDC sling bag?
A good EDC sling has the following characteristics:
– Lightweight due to the MOLLE integration so that your movement is steady and at the pace you want.
– Waterproof technology to keep your essentials, especially electronic devices, safe from being damaged by water.
– Spacious design to fit in all your necessary tools.
– Considers all psychological and physiological aspects for human users to easily find whatever item they are trying to find in need of the moment.
Why and How to choose the best EDC sling bag?
Knowing which EDC bag suits you the best is necessary as it will carry everything for you. Many brands are offering different shapes and sizes and colors and designs. But for you, there will be only one. It will make your traveling lifestyle easy.
Firstly, you should know what items you will carry when you are going out, apart from basic stuff such as keys, wallet, mobile phone, laptop, snacks, water bottles, multi-purpose toolbox, books, etc., with their chargers.
The next question arises from here, where will you go and how long will you stay there.
Usually, if one goes out, then there are chances they stay out late, and darkness falls before one notices. A small safety knife comes in handy in those scenarios.
There is a small compartment place for you to keep it.
Secondly, one should consider the weather before visiting a place. If you have frequent trips to an area with sudden rainfall, then the waterproof design will benefit you. It comes with built-in charger ports making your life move at a steady pace.
Thirdly, there are sleek and small pockets, especially for keeping flashlights and lighters for you to get ready for camping or late-night trips.
These are basic and essential items for you while you are going out for travel. Also, make sure the bag is lightweight, according to you. They are not lightweight, but they must be comfortable and light enough for you to carry the load for hours consistently. Therefore, consider these facets while selecting an EDC bag for yourself.
The final opinion on the EDC sling bag
The reasons mentioned above make sure an office worker's bag and a sightseeing fanatic's bag is distinctive. An office worker's bag would be filled with snacks, files, pen drives, and son. Whereas a fanatic would have a list of items that will help them survive their adventure. The EDC you choose must be as per your comfort level and requirements in it. So you must pay attention to these small details and make the EDC sling bag perfect for you.
Amazon Auto Links: No products found.