Flashlights can provide various utilities other than simply lighting the way they can serve as viable life support items in case of emergency and even provide SOS signals for those stuck in unfortunate incidents. An EDC flashlight should provide all these requirements all the while remaining a relatively small addition to the list of your everyday utility items.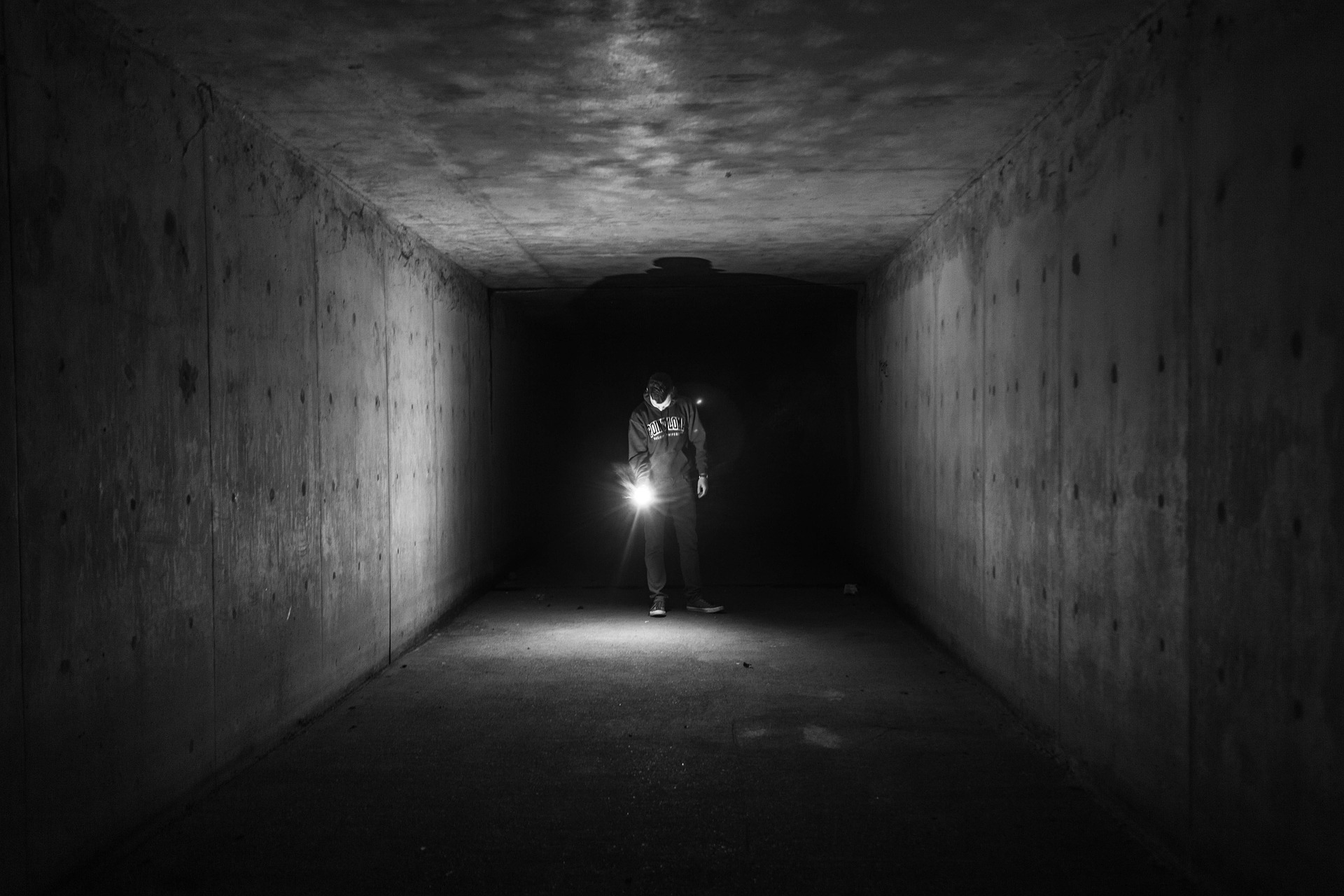 EDC Flashlights, Lighting Your Way On The Daily!
EDC torches and flashlights are to be energy efficient while providing clips and spaces to attach other EDC tools so as to be more efficient.
Let's take an in-depth look at some of the traits and functionalities an EDC flashlight should have.
The LED Bulb
An energy efficient LED bulb should be at the core of an EDC torch. The bulb should be energy efficient. EDC flashlights can exhibit anywhere from 50 lumens on the lower limit and an upwards of around 1000 lumens. The beam of light should be a fluorescent white color so as to not attract bugs and insects in the dark, which usually is a trait of unfiltered UV rays from a poorly designed EDC flashlight. Old incandescent bulbs provide less energy efficient function and also attract insects.
Battery Type
AA and AAA batteries have been around for, well, as long as the EDC flashlights have been around and possibly even before that. AA batteries can be of great utility in an EDC flashlight. While being cheaper and energy efficient, these batteries also pollute less.
Another option are the specially designed lithium-ion batteries . CR 123 lithium-ion batteries are smaller but wider than a standard AAA or AA battery. That's why flashlights using the lithium-ion batteries are compact but fatter. They also provide longer runtimes and brighter beams of light.
Weight And Waterproof Rating
When selecting the best EDC flashlight, your concern always should be the weight of the flashlight. You do not want an anchor of a flashlight weighing your pants down. The lithium-ion battery valiant is an effective way to reduce weight issues. Anything exceeding 5 ounces is considered heavy.
You also need to ensure that the casing along with being light weight is waterproof and can fight even the most stringent of weather conditions. A metal casing can handle more punishment than a plastic one, but weigh heavier. Newer polymer based casings are available nowadays that provide durability along with being lightweight.
Waterproof certification is also an important factor. An IPX rating of 5 and above is what you should look for in an EDC torch if you want it to endure punishing weather.
Attachment And Beam Options
A well designed EDC torch should have attachments ranging from pocket clip to lanyard loops, carabiner clips, or keyrings to choose a few. The trigger mechanism should be strong and sturdy and there should be a certain click to it. It should not be loose enough to switch on and off inside the bag it's being carried in so that you do not open your bag up to a dying battery and a fainting yellow glow.
Your flashlight needs to have adjustable beam options to be of varied use rather than serving a single purpose of just lighting the way. Strobe options and beam width adjustment could be one of the many features required in an EDC flashlight for communication purposes in certain survival conditions or to find little lost items in nooks and crevices
Encapsulating
Your EDC flashlight could be your best buddy in an everyday scenario or a lifesaver out in the wild. Choose your light keeping in mind the points listed above, and you will experience tactful operations when the night falls!
If you need help, check out our EDC Flashlight Reviews here:
Amazon Auto Links: No products found.